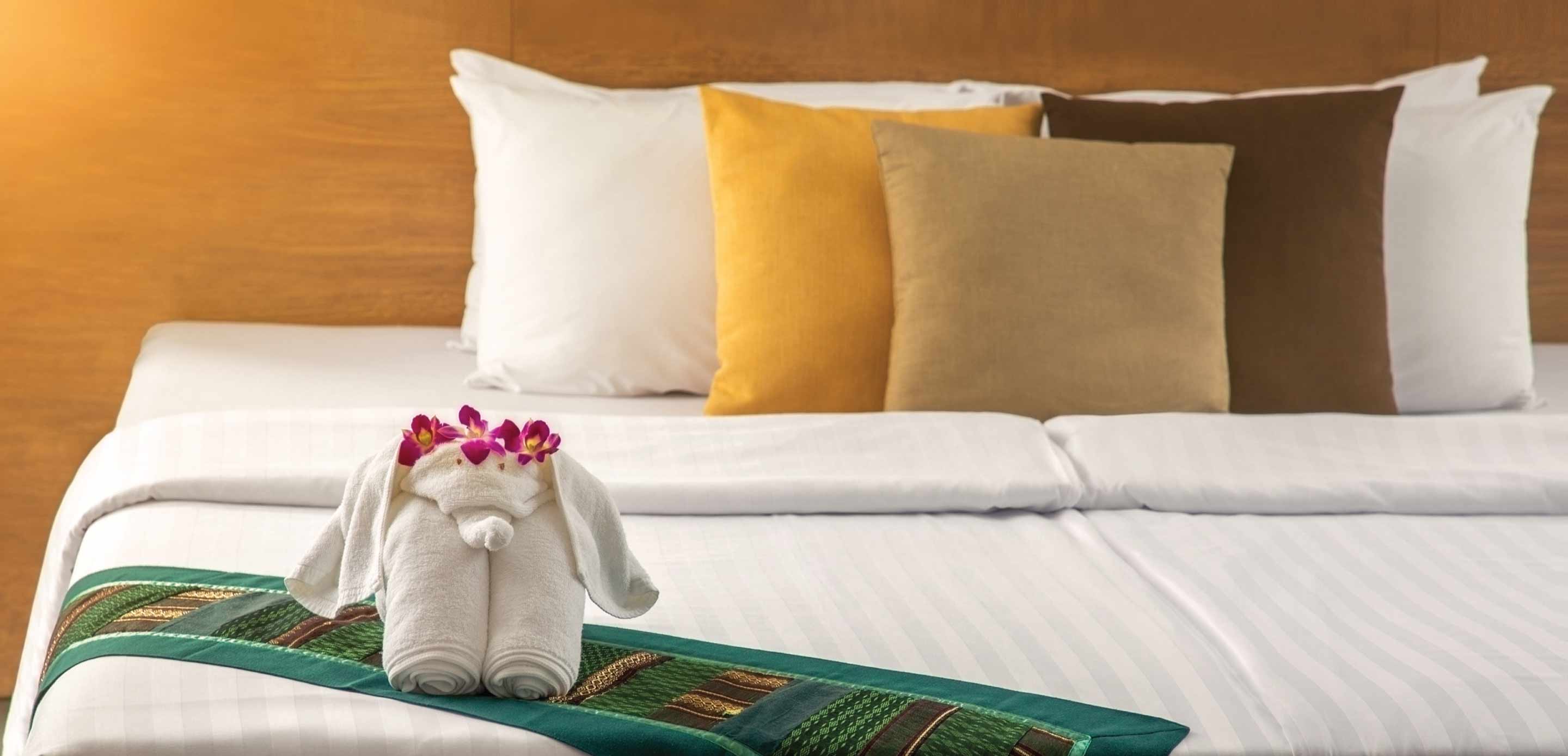 Growing my Business

Expanding internationally
SiteMinder: Upgrading SaaS solutions for hoteliers
Like many of the best entrepreneurial ideas, hotel commerce platform SiteMinder came about by chance.
In the early 2000s, co-founders Mike Ford and Mike Rogers were working for a healthcare insurance SaaS startup in Sydney, developing a system for digitising paper-based claims. The two Mikes shared a childhood connection – they went to the same primary school in South Africa. They also shared a problem-solving mindset.
Ford had a side interest in a 250-bed backpacker hostel. It gave him the inside track on how the internet was disrupting hospitality – not always in a good way – for hoteliers. Online booking sites were opening up choice for consumers but causing havoc for hotel owners. Every time a room rate changed, or a booking came in, staff had to log in to multiple systems and make changes manually. As a result, overbooking was common.
A lightbulb moment
Ford realised the challenges he was solving in his day job – how to integrate systems and automate processes – were the same ones facing the hostel team. The two co-founders quit their jobs to develop a software solution that synchronised hotel room rates, availability and bookings across multiple platforms. The value proposition for hoteliers was compelling: they could grow their reach online, reduce overbookings and cut the operational overhead of manually inputting reservations. It was a scalable solution that worked for small family businesses as well as large hotel chains.
SiteMinder launched in 2006 and quickly established a strong foothold in the Australian market. Within six months, more than 70 hotels were using the platform. The following year, the company took its offering to New Zealand.
Fast forward 16 years and alongside its headquarters in Sydney, SiteMinder now has offices in Bangkok, Bangalore, Barcelona, Berlin, Dallas, Galway, London and Manila and serves more than 36,000 hoteliers in 150 countries. In 2022, the company drove more than 100 million reservations worth more than USD35 billion around the globe.1
A simpler approach to banking
Growth always presents challenges, the more so when a company enters new markets and its banking needs become more complex. By 2019, SiteMinder was working with numerous local banks overseas and with several Australian banks in the domestic market.
With a listing on the Australian Securities Exchange (ASX) on the horizon, SiteMinder streamlined its banking facilities, consolidating its global cash management, foreign exchange and Corporate Card requirements with HSBC. With these building blocks in place, the business continued its expansion into Southeast Asia and Europe. In November 2021, SiteMinder successfully completed its AUD627 million IPO.
SmartServe makes opening accounts in new countries easier for SiteMinder as they continue their global expansion.
HSBC continues to support SiteMinder on its growth journey. "The recent launch of SmartServe, our onboarding and account maintenance solution, makes it easier for SiteMinder to open accounts in new countries as they continue their global expansion," comments Steve Hughes, Head of Commercial Banking, HSBC Australia. "We are also working to connect them with new customers through our global network of relationships."
HSBC's global reach matches our accelerating global footprint and they know how to support specific growth milestones.
"HSBC's global reach matches SiteMinder's accelerating global footprint," says Tim Howard, Chief Financial Officer, SiteMinder. "Our dedicated HSBC account managers have a deep understanding of the nuances of pre-profit high-growth companies in the tech sector, which means they know exactly how to support our specific growth milestones."