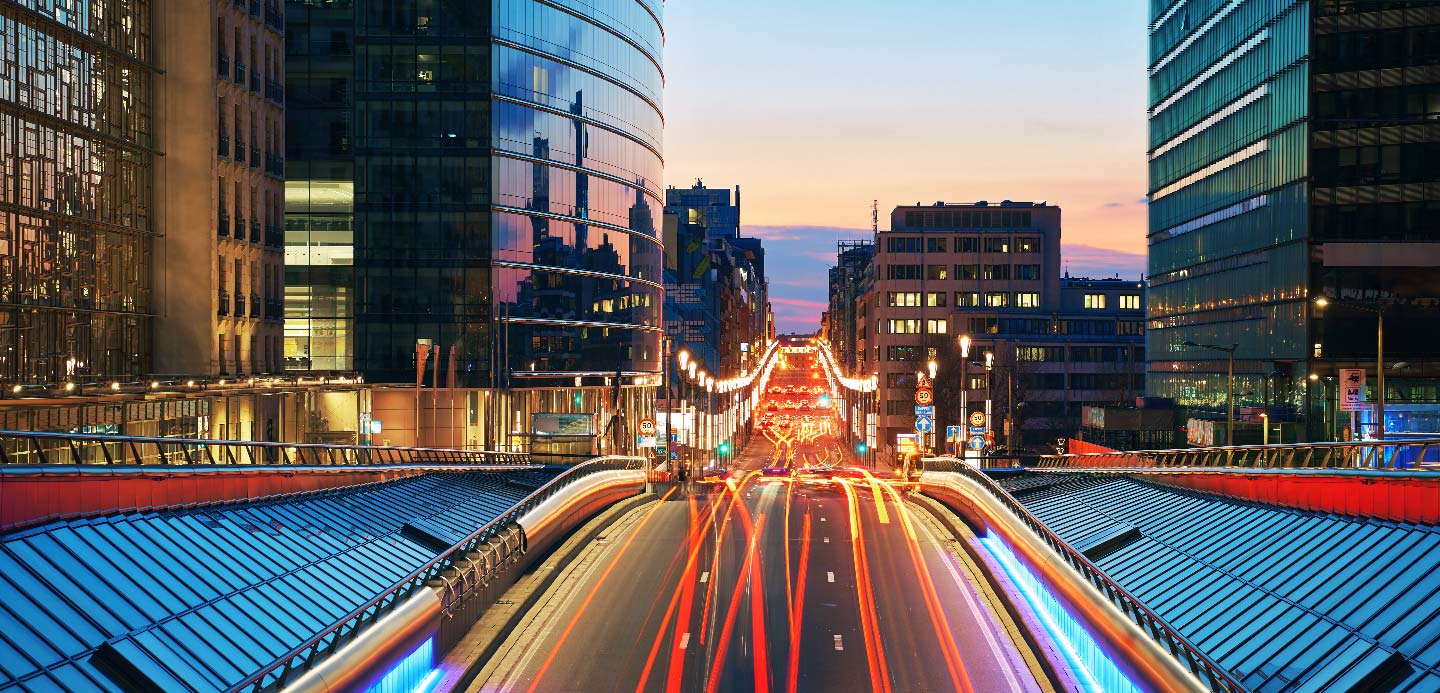 Innovation & Transformation
How Australian companies are withstanding shocks by accelerating innovation
As disruption dominates today's macroeconomic environment, resilient organisations adapt by embracing robust, flexible and digital business models.
The increasing number of global disruptions is piling pressure on business. Supply chain challenges, geopolitical conflict and soaring energy prices have put post-pandemic economic recovery at risk.
To weather increased macroeconomic turbulence, organisations need to be more resilient and make sure their business models can quickly adapt to every disruption.
A panel of experts at the recent HSBC Innovation Summit in Sydney shared how they've dealt with disruption – from the pandemic to more recent economic woes. For most of them, building resilience means innovating to mitigate the impacts of these upheavals while seizing new opportunities.
Dealing with the challenges of the past few years
As businesses with international operations or overseas customers, the panellists' organisations have all acutely experienced the turmoil of the past few years.
Hearing implant maker Cochlear saw its cash flow dry up as health systems around the world cancelled elective surgeries to cope with COVID-19 outbreaks. According to Vice President for Global Tax & Treasury Kimberley Simpson, that meant "dealing with immediate impact of minimal cash flow and anticipating negligible revenue forecasting for the immediate period at the start of the outbreak" for the company.
Likewise, Sydney University felt an immediate impact as international borders closed down and kept foreign students away. "It's no secret that China is a massive market," said Treasurer Laurence Zanella, "and we have a very large cohort of Chinese students that come to the university."
While agribusiness GrainCorp was resilient against COVID-19 disruptions, the conflict in Ukraine has brought a different kind of challenge. It has slowed the movement of grain out of the country, where GrainCorp has a trading office that buys directly from farmers.
Ukraine exports approximately 80 million tonnes of grain a year. "While some of that is now getting out through the grain corridor, the outlook is clouded still," noted GrainCorp Group Treasurer Peter Candy.
Adapting to disruption
But with innovation and the ability to act fast, these organisations are harnessing the upside of recent shocks.
By focusing on its supply chains in Australia, Canada and the United Kingdom, GrainCorp has continued to deliver grain to customers, generating record earnings in FY2022. The company has also recently launched a A$30 million venture capital fund to invest in startups as it aims to drive agriculture innovation in Australia.
Sydney University's rapid rollout of an online system in early 2020 made sure international students, particularly those in China, could continue learning. It also brought "a silver lining from a financial point of view," said Zanella. "We had more students enrolling because we didn't have to provide the infrastructure for face-to-face teaching courses."
Developing new products and services
Product innovation has been critical to maintaining market leadership in these tumultuous times.
At Cochlear, investment in research and development has enabled transplant recipients to stay connected with their audiologists through telehealth apps, delivering care without requiring patients to travel. The company has also developed the first hearing implant sound processor that provides direct audio connectivity to consumer electronics.
Technology, retaining market leadership and understanding hearing health are important to us. And what's exciting going forward is that our market is so under-penetrated across the globe, so the opportunities are there.
Besides medical research, Sydney University is pushing into the field of sustainability. For example, one of its research teams is developing next-generation batteries as demand for renewable energy grows.
Advancing digitalisation
Businesses are also fighting back against disruption through further digitalisation. GrainCorp, for example, has stepped up investment in data analytics to improve supply chain and logistics management.
In a separate panel, Are Media CEO for Australia and New Zealand Jane Huxley shared how her company is transforming into an omnichannel content organisation. Are Media publishes the majority of women's consumer magazines across the two countries and has been transforming from a paper-based to digital organisation.
"Content is the core differentiator in our business," said Huxley. "What we've really focused on is creating content, diversifying our distribution of that content, and extending our relationships with consumers to transactions under brands they've known and loved for many years."
The company is realising this through digital innovation, including introducing marketplaces that can be accessed directly or via QR codes for readers to enjoy content and exclusive offers. It also puts adjacent or native content on each magazine's website, helping boost conversion rates.
Ensuring consistency
While changing a business model and pivoting can be daunting, it's important to maintain consistency.
This lesson helped Are Media remain resolute despite the challenges of 2022. "We know where we're going to be and who we're going to be and what it's going to look like in five years' time," said Huxley, adding that people are critical to any company's success.
"They are smart. Show them what the finish line looks like, support them on the way, and they'll work out how to get there."
Challenging times require effective collaboration across the ecosystem to identify problem statements and build solutions to mitigate them. At HSBC, we have worked with a collaborative mindset to address client problem statements, and this has been a key ingredient to our innovation approach, said John Scott, HSBC Australia's Country Head of Global Payments Solutions.
HSBC is proud to have worked with countless Australian companies. With our digital banking solutions, backed by our global network and expertise, we've helped Australian businesses weather disruption and accelerate their growth.
Think bigger with smarter banking
Build smarter business with simpler banking solutions and creative insights to help you lead the way forward.