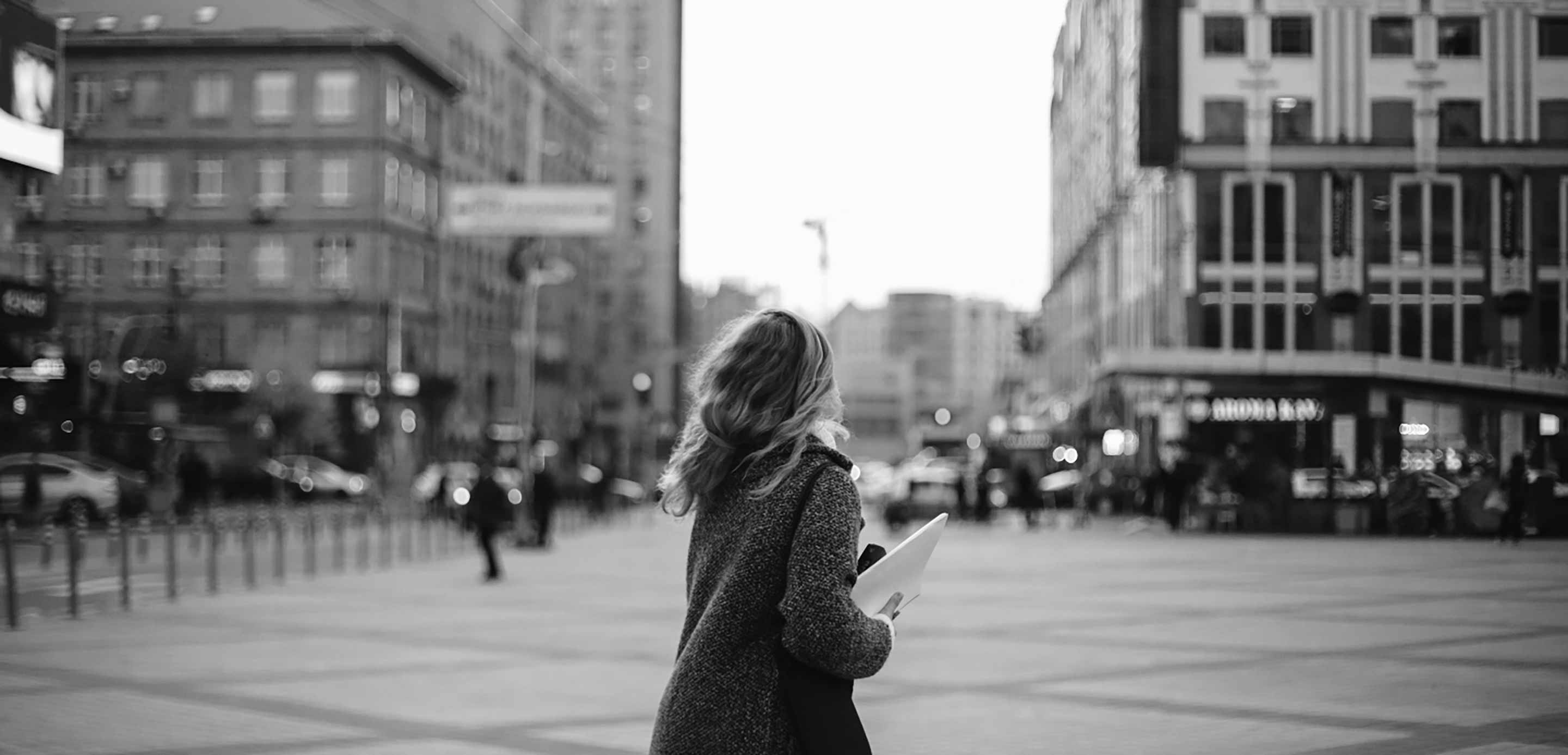 Innovation & Transformation

Covid-19
Improve Efficiency
Digital Adoption
Innovating through a crisis: How Australian businesses are thinking bigger
Business leaders reveal their survival techniques and how they create value in a time of disruption.
The ability to shift gears is critical to surviving a crisis. So, with the turmoil of the past year, how have successful Australian companies adapted in this disruptive environment? And how have they positioned themselves to not only survive, but thrive?
In the first event of HSBC's virtual Think Bigger Innovation Series, business leaders from three of HSBC's valued clients – Pact Group, King Living and Education Centre of Australia (ECA) – shared stories of how they have boldly adapted and innovated.
Thinking big, staying agile and building resilience have been their recipes for surviving and creating value in a time of change, helping to unlock growth for their organisations.
Responding to new expectations
Pact Group Holdings is a leading manufacturer of rigid plastics and packaging solutions. Faced with growing consumer concerns about plastics, and pressure on its industry to become more sustainable, Pact decided to move away from manufacturing single-use plastics and become a leader in the circular economy. It has set an ambitious goal to stop producing non-recyclable packaging and to use 30% recycled content across all of its packaging products by 2025.
"We sat down as an organisation and looked at what would be our position going forward," said Richard Betts, Pact's Chief Financial Officer. "We recognised that being a provider of single-use plastic packaging wasn't going to be our future."
Part of the company's plan is to turn a massive 28,000 tonnes of waste a year into 22,000 tonnes of quality recycled products through a recently formed joint venture.
"In an environment where increasingly the consumer was getting concerned about what was happening to a product, and whether it got into our waste stream or waterways, we've now turned that into something that's going to be of value both to ourselves and our joint venture partners," said Betts.
"Together with HSBC, we've been looking at some really exciting things around how we can finance these initiatives, how we can drive the transition to the circular economy," added Betts. "We're looking at a number of financing options, particularly green bonds and green lending, that will position us to meet the needs of this economy."
His advice to other organisations going through change is to start with a big vision – and then scale it down to something the company can handle and achieve.
"The important thing is to think about what could be disruptive to your business and how technology can change that for you, and then bring it to your scale," he said.
Staying agile
Anna Carrabs, Chief Executive Officer of furniture company King Living, believes the ability to rapidly change plans and implement change should be part of any organisation's DNA.
"You never know what's around the corner," she said. "But what you need to know is that you have a team around you who can react and adjust – that's really your biggest asset."
Like many businesses, King Living saw its operations disrupted at the height of the COVID-19 pandemic. Although the company designs its products and makes some of them in Australia, it also manufactures overseas in China whilst sourcing inputs globally. Local health and social distancing policies led to a temporary shutdown of the facility, halting production and affecting supply. And with travel restrictions, designers in Australia haven't been able to visit the factory.
"We've had to rethink our logistics chain and just-in-time manufacturing, and then we've had to look at our customer experiences," said Carrabs.
To continue to serve customers King Living has brought forward plans to diversify its manufacturing footprint and is in the process of setting up a facility in Thailand. It has been working with HSBC to better understand other Asia Pacific markets and to manage potential risks effectively through trade finance and other solutions.
King Living has also launched FaceTime consulting and created a virtual showroom to serve customers who prefer to shop online.
"This has taught us that people can have the same experience by going into a virtual showroom and being led through it, and by being able to do a FaceTime consultation with our team. That has made a huge difference," said Carrabs.
Achieving resilience
A focus on resilience has helped ECA survive the pandemic. The company provides vocational courses and higher education to mostly international students, meaning the closure of international borders has had a direct and significant impact on its business.
But facing challenges is not new to the company, according to Rupesh Singh, ECA's Chief Executive Officer.
"We perform better when there is chaos," he said. "So, I think resilience is very, very important to succeed in this kind of environment."
ECA got through the worst of the pandemic in mid-2020 with minimal reductions in its 600-strong global workforce. It also managed to quickly move its 8,000 students to online classes.
"We've been investing in technology, so we have all the necessary IT systems," said Singh. "We provided professional development to all our staff and organised their schedule so that we continued operating and supporting our students.
"I'm very proud to share that our student retention and satisfaction figures are much better now than they were when we were doing face-to-face learning on campus."
Thriving, not surviving
According to Steve Hughes, HSBC Australia's Head of Commercial Banking, now is a good time to reflect on how successful organisations have adapted technologies to evolve and create better customer experiences for everyone.
"We all have our own examples of how technology has become a growing presence in our lives," said Hughes. "Whatever 2021 brings us, one constant will remain: innovation as a means to adapt and pivot will define which companies simply survive and which thrive in the new economy."
Connect with us and see how HSBC can help your business achieve its ambitions in Australia, in Asia or globally.
Disclaimer
This communication has been prepared in Australia by HSBC Bank Australia Limited (ABN 48 006 434 162) AFSL 232595 and/or its affiliates ("HSBC") for the general information of its "wholesale" customers (as defined in the Corporations Act 2001). The details and information contained in this article do not constitute an offer or solicitation for, or advice that you should enter into, the purchase or sale of any security, commodity or other investment product or investment agreement, or any other contract, agreement or structure. Neither HSBC nor any of its affiliates are advising you in respect hereof; accordingly prior to making an investment decision, you should conduct relevant due diligence and analysis, and seek necessary independent professional advice. Please note that any information (including market data, prices, values or levels) and any terms or conditions contained herein are indicative, are provided for reference purposes only and may vary in accordance with changes in market conditions. We are not obliged to enter into any actual trade with you based on any information contained herein. No liability is accepted whatsoever for any direct, indirect or consequential loss arising from the use or dissemination of this information, either by you or any third party.
© HSBC Bank Australia Limited 2021 ALL RIGHTS RESERVED.
HSBC Bank Australia Limited, Level 36, International Towers Sydney, 100 Barangaroo Avenue, Sydney NSW 2000 Australia