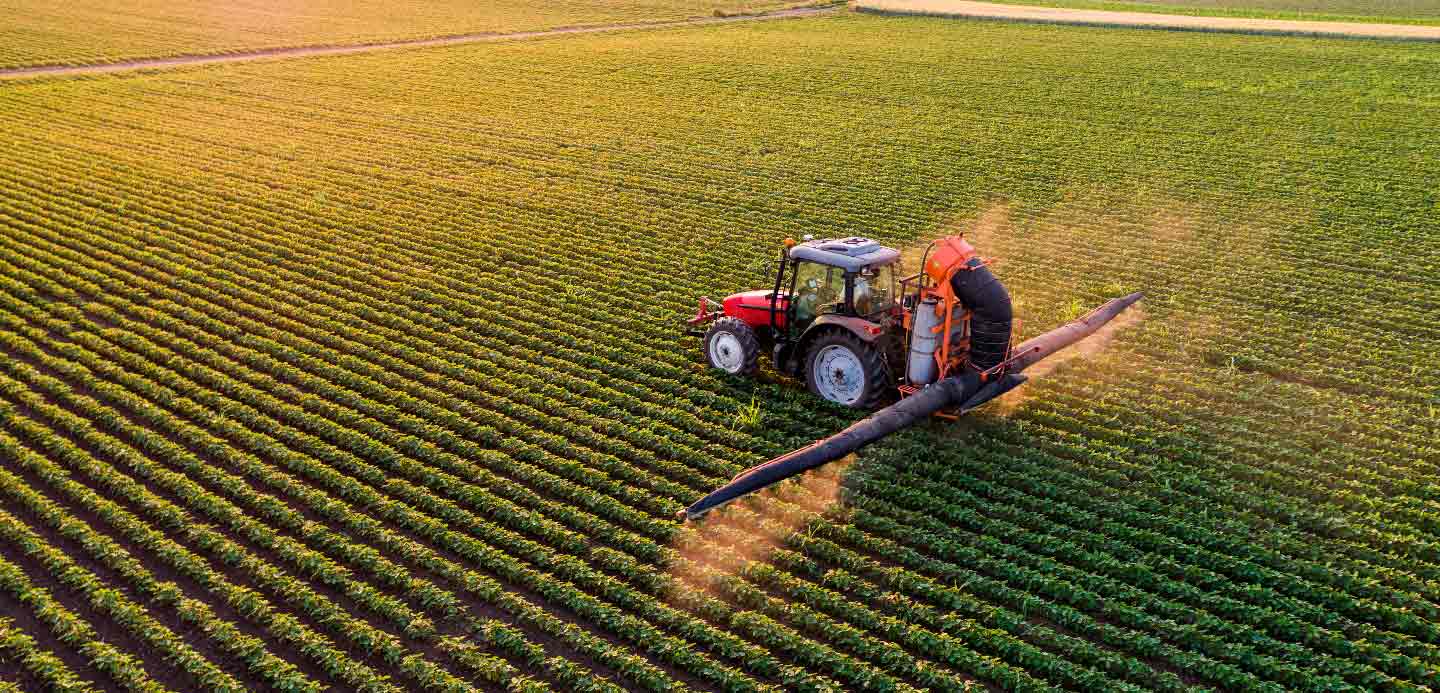 CSBP targets lower emissions with a tailored precious metals lease
How HSBC is incentivising leading Western Australian chemical, agriculture and mining solutions business, CSBP, to meet ambitious sustainability targets with a bespoke lease agreement.
CSBP, part of Wesfarmers Chemicals, Energy and Fertilisers' (WesCEF) portfolio of sustainable businesses, has signed up to an unprecedented sustainability-linked platinum metals lease offered by HSBC. The rolling three-year lease has a KPI that was initially included in Wesfarmers' inaugural sustainability linked bond last year, and requires CSBP to limit the average carbon emissions intensity of its manufacturing process.
CSBP uses the platinum in the manufacture of chemicals and will receive a discount on the lease if it meets the KPI. If it fails to meet the target, it will need to pay HSBC a financial penalty.
Sustainable finance is another important step for CSBP as part of its decarbonisation journey to address climate change and target net zero scope 1 and 2 emissions by 2050.
Supporting sustainability with ambitious targets
CSBP is the leading supplier of chemicals and fertilisers to the Western Australian industrial, agricultural and mining sectors. It uses platinum, palladium and rhodium-based catalysts to produce the ammonium nitrate used in fertiliser and mining explosives.
The sustainability KPI attached to the company's precious metals lease limits its average carbon emissions intensity to 0.25 tonnes of carbon dioxide per tonne of ammonium nitrate produced by 31 December 2025, validated by a third party assurance provider. This is a reduction from approximately 1.3 tonnes in 2011 and a 20% reduction on the Government safeguard mechanism emission intensity of 0.315.
To meet the KPI on an ongoing basis and reach its overall emissions goals, CSBP will need to continue to invest in abatement technologies.
As a manufacturer, we understand we have a significant role to play in addressing climate change for current and future generations. Linking sustainability targets to leasing arrangements like this one is an innovative way to make progress towards our commitment to achieving net zero emissions by 2050.
Delivering bespoke solutions for clients' unique challenges
Leasing precious metals to clients is nothing new for HSBC. The bank is a market leader in precious metals and has been operating in this sector for more than 150 years.
A precious metals lease enables clients to access financing, risk management and physical metal sourcing in one convenient product. However, this is the first time the bank has added a sustainability KPI to a client's lease.
WesCEF and CSBP are dedicated to using financing and related instruments to demonstrate their ESG commitments, including reducing their carbon emissions. Our global markets team realised we had an opportunity to use our green financing know-how to support their sustainability goals.
HSBC's Hong Kong–based Global Markets team worked closely with CSBP to create a tailored solution that would help the company have the metals it needed to sustain production – and incentivise it to limit emissions.
The bespoke solution highlights HSBC's ability to leverage the expertise of its regional team to tailor solutions for clients based on their specific needs. With silver, platinum and palladium heavily used as catalysts throughout the petrochemical and industrial sectors, the opportunity now exists for the bank to develop other similar solutions for clients.
The addition of the emissions KPI means we can address climate change, risk management and physical metal sourcing all in one. HSBC is one of only a few banks that can offer this solution globally.
Opening up a world of opportunity for the planet
Discover how HSBC can help you make the transition to a more sustainable business.