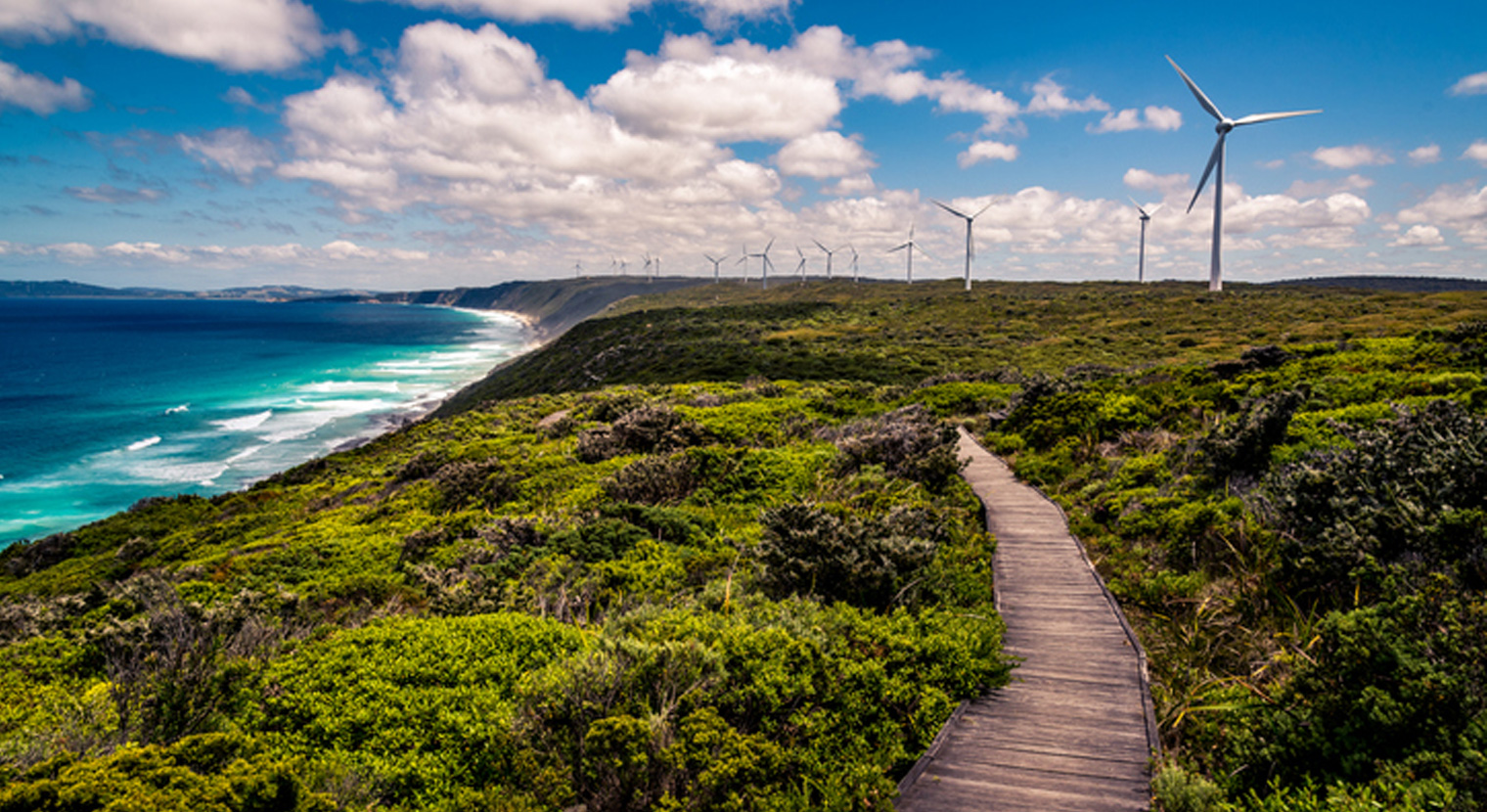 Sustainability

General Sustainability
Green Banking
How Woolworths is accelerating its shift to net positive emissions
Working with HSBC, the Woolworths Group has issued its first sustainability-linked bonds to meet its funding needs while creating positive outcomes for the planet.
Woolworths Group has moved closer to its target of reducing carbon emissions and its vision to create a positive impact on people and the planet. It recently launched its first Sustainability-linked bonds (SLBs) with support from HSBC, further aligning its financing strategy with its sustainability plan.
The retail grocery industry has a large impact on climate change due to emissions from energy consumption, refrigerants and other sources. But being the nexus of the food system, supermarket chains like Woolworths can have a great influence on reducing emissions across the food supply chain.
We're working hard to materially reduce our carbon emissions by 2030, in line with our contribution to the goal of limiting climate change to 1.5 degrees set by the Paris Agreement," says Woolworths Group Chief Financial Officer Stephen Harrison in a company announcement.
To drive change, Woolworths has set ambitious goals through its Sustainability Plan 2025. These include sourcing 100 per cent renewable energy to power its operations, eliminating food waste that goes to landfill and slashing its carbon footprint.
Ultimately, the group wants to become 'net emissions positive' by 2050, which means that it will remove more carbon from the atmosphere than it produces to benefit the environment.
Supporting sustainability goals through new bonds
As part of its commitment to its sustainability targets, Woolworths recently issued its first SLBs. It successfully priced its inaugural Euro (MTN) SLB, a EUR550 million seven year instrument. This transaction was followed by a dual tranche six and ten year AUD700 million Australian SLB a few weeks later.
The bonds are directly linked to Woolworths' sustainability goals – and specifically, its commitment to reduce its emissions by 2030 to a level that limits climate change to an increase of 1.5 degrees above pre-industrial levels. If the group doesn't meet the emissions targets set out in its SLBs, it will have to pay investors a higher coupon.
Woolworths intends to use the proceeds from the bonds for general corporate purposes. These include funding its recent investments in data science firm Quantium and food distributor PFD Food Services.
HSBC Australia's Head of Corporate Coverage for Global Banking, Christian Bailey believes the success of the transactions demonstrates the attractiveness of the Woolworths Group's credit and debt investors' strong appetite for sustainable finance.
"It also shows the strength of Woolworths Group's strategy to become a net carbon positive company," says Mr Bailey.
Working with a leader in sustainable finance
A long-time banking partner to Woolworths, HSBC served as the sole environmental, social and governance (ESG) structuring adviser and joint lead manager for both bond transactions. It worked closely with the treasury team and senior management to provide advice and strategies throughout the transactions – from helping Woolworths to create a robust and ambitious SLB structure to ensuring successful in-market execution of the transactions.
According to Mr Bailey, HSBC's expertise in sustainable finance and its ability to deliver debt capital market transactions has placed the bank in a strong position to help Australian corporates like Woolworths Group transition to net zero and beyond.
"I expect sustainable finance to play an increasingly important role as more companies respond to the climate crisis," says Mr Bailey. "In fact, it's already on the rise. So we look forward to helping more Australian businesses create a sustainable future."