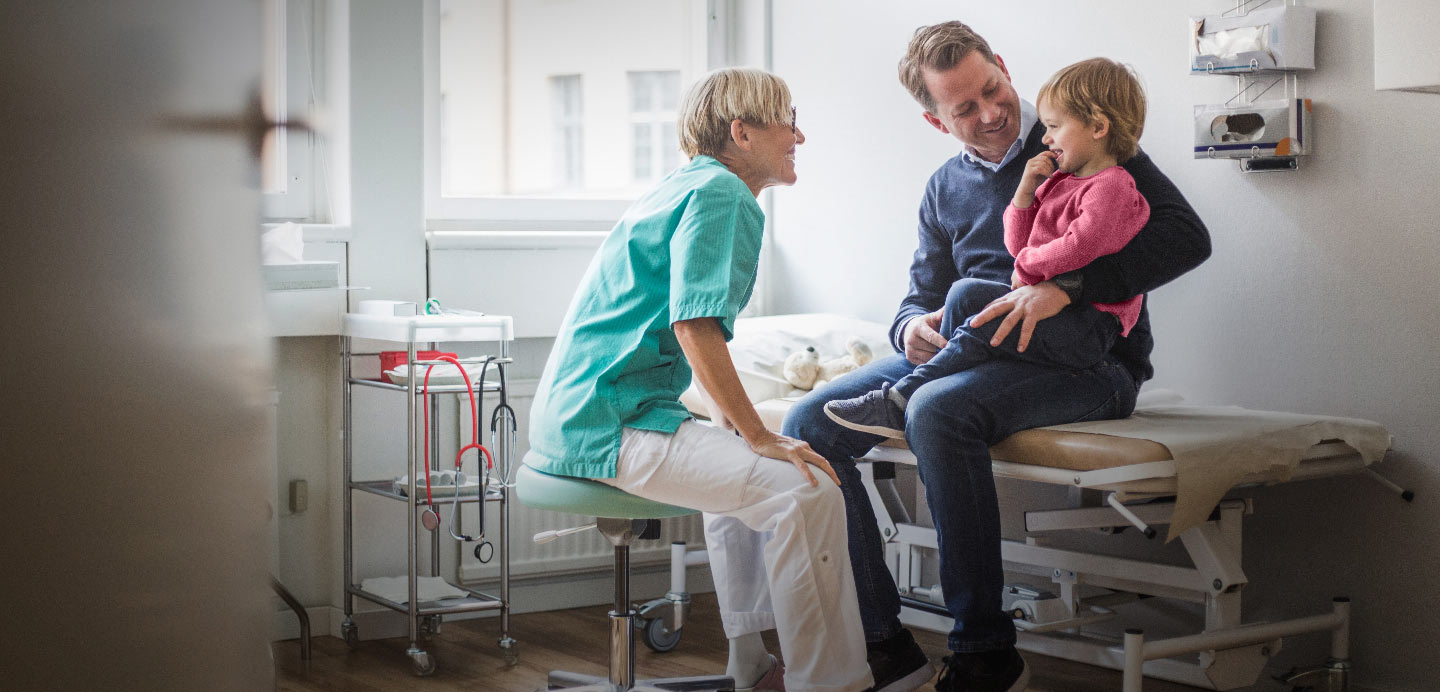 The healthcare sector: a vital player in the climate fight
Healthcare organisations can play a tremendous role in rapidly reducing emissions while alleviating the health impacts of a changing climate.
If the global healthcare sector were a country, it would be the world's fifth-biggest emitter of greenhouse gases.1 This illustrates just how intertwined the sector has become with climate change. Rising temperatures can have serious implications for healthcare, and with global warming expected to increase the risk of infectious diseases, the sector is facing an ever-growing threat.2
At the same time, healthcare can play a crucial role in the fight against climate change. The industry accounts for 4.4 per cent of the world's net carbon emissions3 – more than the aviation and shipping sectors combined. Its transition to net zero can no doubt make a big difference to the climate fight.
At home, Australia's healthcare footprint is proportionately higher, accounting for 7 per cent of the country's emissions.4 Hospitals and pharmaceuticals are some of the sector's large contributors, with hospitals particularly consuming a lot of energy while producing large amounts of waste.
This makes health facilities and companies pivotal to efforts to reach net zero emissions. Besides addressing the health impacts of climate change, they're in a strong position to lead the way on net zero.
Healthcare as a part of the solution
Health was identified as a science priority area at the recent 26th UN Climate Change Conference of the Parties (COP26). To mobilise efforts, the multilateral initiative COP26 Health Programme has called on governments to commit to building climate-resilient and sustainable health systems.5
According to the program, climate change is causing poorer health outcomes, increased deaths and health inequities. It is in fact expected to cause 250,000 extra deaths a year between 2030 and 2050.6 But the program believes health systems are well placed to be a vital part of the solution. And if made sustainable and adaptable, they can:
motivate a stronger global ambition to cut emissions
help protect populations
substantially contribute to reducing national and global emissions.
Policy sets out to accelerate healthcare's transition
While healthcare wasn't previously as engaged with the climate crisis as other industries like oil and gas, it is now in a good place to accelerate its energy transition as it learns from other sectors.
More than 50 institutions representing the interests of over 14,000 hospitals and health centres in 21 countries have so far joined the United Nations' Race to Zero, which aims to halve global emissions by 2030. A coalition of 10 global pharmaceutical companies has also recently launched a program to encourage their suppliers to use renewable energy and reduce emissions in the pharmaceutical value chain.
On a government level, more than 50 countries have so far committed to the Health Programme. The United Kingdom is leading the way, with its health services all pledging to reach net zero and build climate resilience.7
Australia has not committed to the program, but state governments have rolled out their own initiatives. Queensland's Human Health and Wellbeing Climate Adaptation Plan, for example, provides guidance for managing risks associated with climate change.8
Many healthcare companies are also playing a leading role in Australia. Ramsay Health Care, for example, has been included in the FTSE4Good Global Index for many years, demonstrating strong environmental, social and governance (ESG) practices. It recently refinanced its wholly owned funding group facility with a new $1.5 billion sustainability-linked loan, as part of its commitment to sustainability. HSBC was the sole rating, capital structuring and sustainable finance advisor for the loan.
Finance as a lever for sustainability
Healthcare is likely to face greater scrutiny of how it walks the climate talk. Experience from other sectors shows increased demand from stakeholders to see transition roadmaps – from interim targets to pathways to carbon neutrality.
Private sector collaboration with governments will become even more critical to the industry's fight against climate change – given the industry's role in public health. Decoupling of the sector's growth from carbon emissions is now underway in many Organisation for Economic Co-operation and Development nations, and this will likely catch on in Australia before long.
Sustainable finance has been providing an important way for businesses to decouple their revenue from emissions. In Australia, a 2021 survey by Peter Lee Associates found that 46 out of 590 participating corporate institutions were users of ESG or sustainable finance, but 164 were planning to adopt this kind of instrument over the next 12 months, representing an increase of 3.5 times.9 This suggests an explosion in demand for this type of financing. HSBC was also recognised as the leading international bank for ESG / Sustainable Finance in the same survey.
New and innovative instruments such as transition bonds are helping businesses fund their shift to lower emissions cost-effectively. To drive sustainability across their supply chains, downstream companies are also taking advantage of sustainable trade finance.
"We expect sustainable forms of financing to play an increasingly important role in Australia as more companies respond to the climate crisis and seek to encourage and support suppliers." says Ms Taylor.
A competitive advantage for businesses
As a growing number of companies show, sustainability can turn into a competitive edge. Having strong ESG practices and transition plans to decarbonise can help an organisation attract and retain talent, particularly young professionals who prefer workplaces with a social purpose. A recent survey of Australians, for example, found that 71 per cent of Gen Z and 52 per cent of millennials would not work for a company that didn't take action against climate change.10
Taking a sustainable approach to financing can also help mitigate risks and improve margins. Research shows that good ESG standards can reduce the cost of capital11, while some types of sustainable finance may attract interest from a larger and more diversified group of investors.
"Increasingly, ESG performance is influencing a company's ability to gain access to capital as more investors see businesses with poor ESG risk disclosure and management as risky investment propositions," says Ms Taylor.
Many institutional investors now expect investment managers to integrate ESG factors across an entire portfolio. And even during manager selection, more institutions are evaluating and ranking asset managers on ESG metrics.
As ESG performance becomes critical to accessing capital, it's important for businesses to work with a partner that can guide them along their sustainability journey, according to Ms Taylor.
At HSBC, we aim to help and inspire more companies to move towards reaching their net zero targets.
Opening up a world of opportunity for the planet
Discover how HSBC can help you make the transition to a more sustainable business.